Best Restaurants: Best Steakhouse In San Diego – Donovan's
As the name says, Donovan's is a famous steak house. Me and my friend are steak lovers and where to try a proper steak if not in the motherland of steaks; the USA. Of course we have tried different places in different towns as New York, Chicago, San Francisco, Las Vegas… but one of the places that really let us impressed was Donovan's in San Diego.
There are actually 2 Donovan's in San Diego. The one we tried was located in the Gaslamp district, in the heart of San Diego nightlife. The place itself is fascinating. You will find a stylish and lively atmosphere in an opulent and elegant room.
USDA Prime Steaks reign supreme. Delectable market seafood for those non-steak moments. A depth of wine variety that has earned the prestigious Best of Award of Excellence from Wine Spectator. This restaurant won the T GOLD MEDALLION Best San Diego Steakhouse and was awarded as  Favorite Gaslamp Steakhouse. The executive chef is Arturo Melia.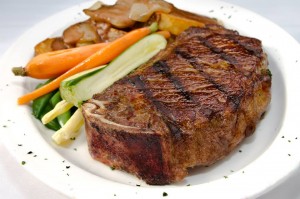 Donovan's also offer private dining rooms, a transfer service (subject to availabilities) and Valet parking . The menu is wide and you can mainly find meat based plates but they have a nice selection of sea food too. Except the quality of the meat what really impressed me was the service. Since we came in we felt spoiled. The waiter, who presented himself like the captain for our journey in the Donovan's experience, was extremely nice and helpful.
The place was packed and there was a bit delay in bringing us an appetizer. For the inconvenient they gave it us for free. In one word: excellent customer care.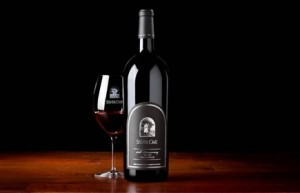 We decided to pair our meal with a bottle of red wine. We chose the 2008 Silver Oak Alexander Valley Cabernet Sauvignon .  The wine was surprisingly mellow, with brandied cherries, cinnamon, and chocolate hitting the nose and palate. Watch the video below  to know more about this wine and its producer 

We started with Bacon Wrapped Scallops -  Four Scallops baked to perfection and finished with fennel compote. Extremely nice. The combination of scallops and beacon was perfect. It was the first time i was trying it ad now it's my favourite combination because the beacon can add the juice and salty taste to the delicate taste of the scallop.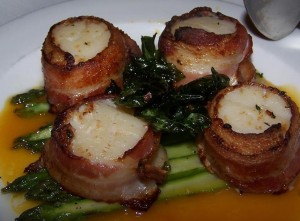 The appetizer we got for free. Giant Onion Rings – White onions fried to perfection and served with ketchup. Well, used to European standards, these onions were surprising. Huge portion, to share!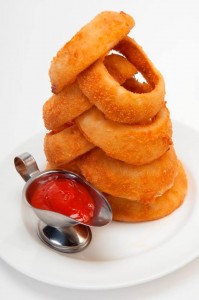 Finally what we came here for. The meat! What can I say..  It was superb, cooked to perfection with awesome flavor.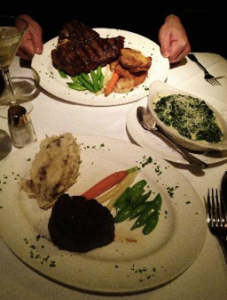 CONCLUSION
Top notch steakhouse in San Diego, I highly reccomend it if you are passing by San Diego. Service was first class. We took our time and were never rushed. In fact, we were instructed to take as much time as we needed.  Food was great, perfectly cooked prime steak. What more can I say? Oh yes an award winning cellar!
*****
HOW TO GET THERE  
DONOVAN'S STEAK & CHOP HOUSE – SAN DIEGO
On The Corner of 6th & K 570 K Street –  San Diego, California 92101 – USA
Phone : +01 619 237 9700
E-mail for group dining: events@donovanssteakhouse.com
Home page : www.donovanssteakhouse.com/san-diego-gaslamp-steakhouse.html

Related posts: