Best Restaurants: Lacroix Philadelphia
During our last trip in Philadelphia we decided to visit this awarded restaurant located in one of the most famous hotel in the town: The Rittenhouse. From their numerous awards we can find: Best new restaurant in 2003 , World's best hotel dining room  and many more..  Culinary creations of Executive chef Jon Cichon incorporates a fusion of different cuisines such as : Spanish, Portuguese, Thai, Japanese and American .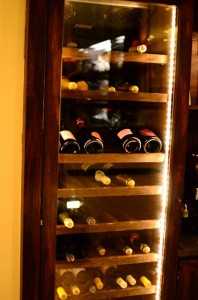 Location is top level. On the 2nd floor of this well known hotel in downtown Philadelphia has a distinctive and modern atmosphere.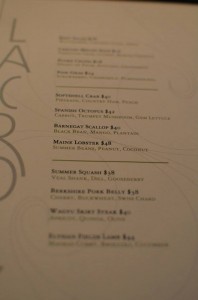 There are many options to enjoy your culinary experience , from a fixed lunch menu to a 8 course menu with wine pairing. In the middle we have what we decided for..  A 4 course menu with wine pairing for a total of 135$.
The interesting aspect of their menu is that you can mix up and there is no need to follow the menu. For example you can ask for 3 main courses and 1 dessert.
Let's talk about our food experience ..
As wine pairing we had 4 different wines : 1  white 2 reds and a sweet one. We can say that it is really a good idea that allows you to try different ones but we still believe that is much better to go for a bottle from the wine list.  Wines were very interesting together with each dish but not very generous pouring.
Bread with two different kinds of butter : plain and spicy one. Interesting.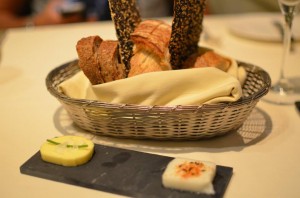 Poached Lobster with beans, peanut and coconut . Very tasty and tender lobster and to be honest generous portion.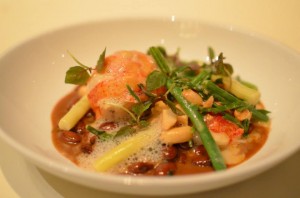 Seared foie gras with strawberry confit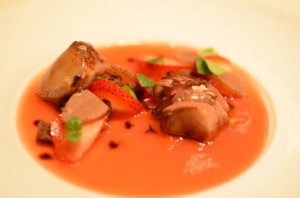 Wagyu beef with carrots and beef sauce. Medium rare.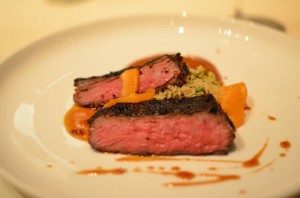 Lamb with vegetables and lamb sausage. Medium rare. This is one of best lamb we ever tried. Juicy and cooked at perfection.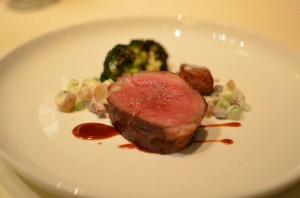 Two different desserts. Extremely tasty and nicely served
CONCLUSION
Service very professional and attentive. Waiter friendly and very helpful with our requests.
We really enjoyed our culinary experience and level of service. Portions bigger than other same level restaurants. Price adequate to quality.  If you are in Philadelphia do not hesitate to try Lacroix.
*****
How To Get There
Lacroix Restaurant At The Rittenhouse
210 West Rittenhouse Square, Philadelphia, Pennsylvania 19103
Phone : +1 215-790-2533
E-mail : SBriens@rittenhousehotel.com
Home page : http://www.lacroixrestaurant.com
Related posts: