Gourmet Recipes: The importance of bread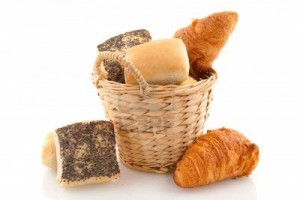 Often is considered as a marginal aspect but our opinion is totally different. We consider the bread as a primary aspect to judge a culinary experience. In fact there are thousands of gourmet recipes that support our vision.
Here you are some key points of how it should be :
-       Served in a nice way
-       Warm
-       Homemade
-       Different flavours
-       Salted butter or any accompaniments are appreciated.
We can tell you that when they serve basic supermarket bread , without any passion or "just to give something", dinner starts with a big disappointment ..
Here you are some photo examples…
Related posts: