Sicilian Wine: Tasca d'Almerita – Almerita Brut Contea di Sclafani
Producer: Tasca d'Almerita
Style: Sparkling
Grape Type: 100% Chardonnay
Origin: Italy
Region:  Sicily
THE WINE
88 Points | International Wine Cellar , March 2011
Green-tinged yellow with a delicate, persistent bead. Very ripe aromas of dried apricot, passion fruit, peach and banana, along with a suggestion of roasted grain. Then less ripe and sweet on the palate than the nose would suggest, with sound acidity nicely framing classically dry flavors of tangy citrus and orchard fruits. Takes on considerable spiciness on the long finish. This well-made sparkling wine displays above-average complexity for an Italian sparkling wine that's not from Franciacorta.
Personal tasting notes :
Once in the glass develops very fine bubbles that constantly rise through a yellow color with notes of gold.  On the  nose emerge a smell of tropical fruits, golden apple, toasted hazelnut and vanilla. In the mouth has a remarkable structure, it is not certainly a spumante without  personality . So pleasantly engages the whole mouth with sensations of fullness with a long finish. It 's definitely the best Sicilian metodo classico.
Food Pairings:
Great as an aperitif . Can be a great dinner wine with  seafood , pasta with fresh tuna or anchovies. Wonderful with a fresh swordfish carpaccio.  If you are meat lover.. go for it with chicken.
About Almerita Brut..
More and more bubbles from the South of Italy. We can say that after a lot of passion in the way of effort and attempts, in 2009 we reached a turning point because anyone who knows anything about sparkling wines, Charmat or classic, understands this is when the product starts to sell. Statistics confirm this  fact, and we are in the presence of the only segment of the market where demand is still higher than  supply.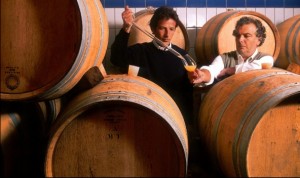 Many wineries have benefited from this, especially those who have been in the industry for a long time.  Let's say since 1990, when a sparkling wine from the south of Italy was almost impossible to imagine, Tasca d'Almerita believed in this, and after many years of effort and commitment they have finally obtained the results they were looking for.
The basis is formed by the legendary Chardonnay, one of the first southern grapes to rise the interest of the enthusiasts. Okay, you should not always speak of Prehistory,  but in reality we are talking of just twenty years ago. The grapes are from the Sclafani region, the vineyards are Cava Rina Nuova and Cava Rina Grande, both of five hectares each with a very low yield, under 60 tons, at an altitude of five hundred meters.
It is not cold like in the Champagne regions, but the temperature excursion is felt with the most advanced technology doing the rest.
After processing, the "metodo tradizionale" consists in controlled second fermentation in the bottle, producing a fresh white wine, well structured with a sweet smell of bread determined by the yeast, with pleasant shades of white fruit. Dominated by the entire citrus note, absolutely decisive in the final pleasure of drinking, the 2006 vintage is one of the best. Excellent value for money and top quality bubbles.
About Sicily..
Sicily has more vineyards than any of the other Italian regions competing with Apulia for first place as the largest wine producer. Yet, Sicilians consume less wine per capita than any other Italian.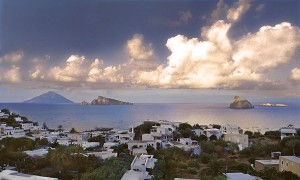 Many grapes are made into raisins, used in local cooking, and Sicilian grapes also play a large role in creating dessert wines, which require a higher concentration of grapes and are consumed in smaller quantities. In fact, in the world of international wine, Sicily is renowned for the many outstanding dessert wines, such as the world-famous Marsala.
Though dessert wines account for about 90% of the total DOC production, we shouldn't disregard the several good reds and whites that are produced all over the island by both large producers such as the Conte di Salaparuta, which makes the well-known Corvo, Regaleali and Rapitalà, and the smaller estates such as Donnafugata.
Related posts: