Umbria Wines: Sagrantino di Montefalco Paolo Bea 1998
1998 Paolo Bea Sagrantino di Montefalco
Producer: Paolo Bea
Style: Red Wine
Grape Type: Sagrantino
Origin: Italy
Region: Umbria
THE WINE 
Tasting Notes: Rich and complex, densely colored, almost black ruby red, leather and vanilla; full-bodied, yet elegant and balanced, it is an ideal accompaniment to red meats and roasts. (aging potential: approximately 10-15 years).
Food Pairings: Roasted meat, mature cheese
About Paolo Bea
Paolo Bea is a quintessential artisanal producer steeped in the traditions of the Montefalco, which date back to the early part of the 12th century. He currently remains the guiding force behind the production of his estate, sharing his traditional, noninterventionist approach with his two sons—Giuseppe, who farms the vineyards, and Giampiero, who assists in the vinification. Each bottle provides an indication of the total produced that year, and many feature a slight presence of sediment, demonstrating the wholly natural methods of production.
While Sangiovese is the most prolific of the Umbrian varietals, Umbria's identity is intimately connected to Sagrantino, a grape that has enjoyed premier positioning in Umbria for centuries, conducting an extensive and noted history as a passito wine. In fact, though an exceedingly rare native—limited to a mere 400 acres of vineyards—this distinct minority mediates between the two discrete flavor profiles that characterize this region's offerings—earth-driven Sangiovese-based wines and modern-oriented blends crafted from the principal international varieties.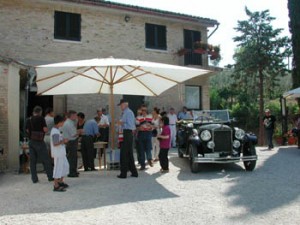 The wines of Paolo Bea, however, are slightly "off center," veering more towards the former profile—headlined by the wines of Lungarotti—than the latter. This stylistic predilection is enabled by Bea's rejection of barrique, yet his wines do not take on a distinct profile; rather, distinctions are realized both between vintages and, at times, within the context of a single vintage.
Bea's approach is firmly rooted not so much in the desire to translate provenance, but in the absolute necessity of articulating Montefalco's terroir: "Nature should be observed, heard, [and] understood, not dominated." Thus, his protocol is essentially noninterventionist—a means of realizing a genuine articulation of terroir uncompromised by practices that may insulate the wine from harm but ultimately produce a disingenuous wine. Paradoxically, this approach does not preclude the use of technical developments that lessen the burdens of labor-intensive vinification; rather, Bea is desirous of cultivating a balance between tradition and modernity.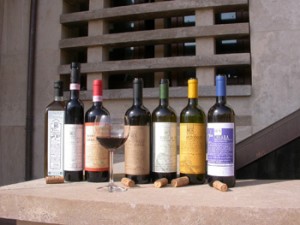 The Bea estate—similar to its lead varietal—nurtures a penchant for obscurity. The acreage devoted to wine production totals less than one-third of the estate, despite the fact that additional acres could easily be planted to vine. The family desires to keep production numbers low in order to maintain a very modest profile. The current portfolio includes the estate's signature wine, Sagrantino di Montefalco Secco 'Pagliaro'; Montefalco Rosso, a blend of Sangiovese, Montepulciano, Passito; and the white five-varietal Santa Chiara blend.
About Umbria :
Cabernet Sauvignons, Cabernet Francs, and Syrahs do well in Umbria. And the rather full-bodied, spicy Sagrantino, a very tannic red wine unique to Umbria, is worth special mention. That said, few of Umbria red wines communicate much sense of place, and there are many nondescript Sangiovese or Sangiovese-Cabernet-Merlot blends made.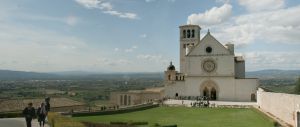 One notable exception is Lungarotti's deservedly famous Rubesco Riserva. Sagrantino di Montefalco does have real personality: these highly alcoholic, tannic behemoths can also age for decades. And the air-dried version, a Passito not unlike Recioto della Valpolicella, can be fascinating.
As for Umbria white wines, Orvieto benefits from rich volcanic tufo soils that nurture minerality and complexity. Unfortunately, decades of industrial-scale production have ruined their image, and today a handful of serious producers are struggling to emerge from the wreckage.
Related posts: