What Makes A Good Chef The Best Chef In The World?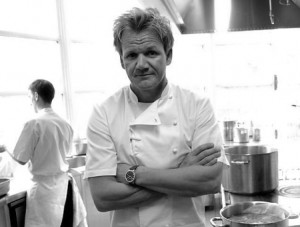 Gordon Ramsey, Bottura, Wolfgang Puck, Nobu, Ferran Adria, Gualtiero Marchesi.. and the list goes on and on.. These are only few of the best chefs in the world. And probably you have read one of their books, watched one of their Tv show.. In fact nowadays chefs have become increasingly popular but what really makes a chef "the best chefs in the world"? Not only cooking skills..
These guys are really talented and creativity is one of their biggest gift.  And being a successful chef no longer means just spending several hours in the kitchen, commandeering an army of obedient staff and sweating over the hot. So what makes a good chef the best in the world?
We will try to rationalize the elements that make Ferran Adrià, Rene Redzepi, Henston Blumenthal, Massimo Bottura, Juan Mari and his daughter Elena Arzak, Inaki Aizpitarte, and many others the Best chefs in the world. Talent, imagination, creativity and training are all must haves. And those get you Michelin Stars.
The best chefs in the world are capable to express in one plate feelings, sensations and images that will transform your dinner in a magic journey.. Because yes.. I'm always amazed by the path these chefs are able to draw while I go through a tasting menu…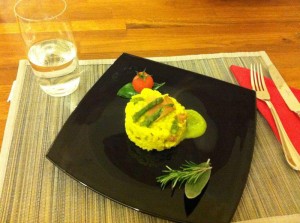 (My famous risotto with asparagus cream and crispy speck)
The most creative chefs from around the world influence the way we cook our food, eat, and even the way we chat about it endlessly. They passed me a big passion for everything that relates to the food… I've started cooking and decorating plates as I've never done before..Check out some of the best-known chefs in the industry.. I'm sure you will be amazed!
Related posts: